Outdoor climbing courses for children
Discover our different outdoor climbing courses for children in Chamonix – Les Houches with our Mont Blanc Escalade instructors. Climbing courses take place during the school holidays. Depending on the time of year, we offer climbing courses in our climbing gym, as well as outdoors at Chamonix's various route and bouldering sites.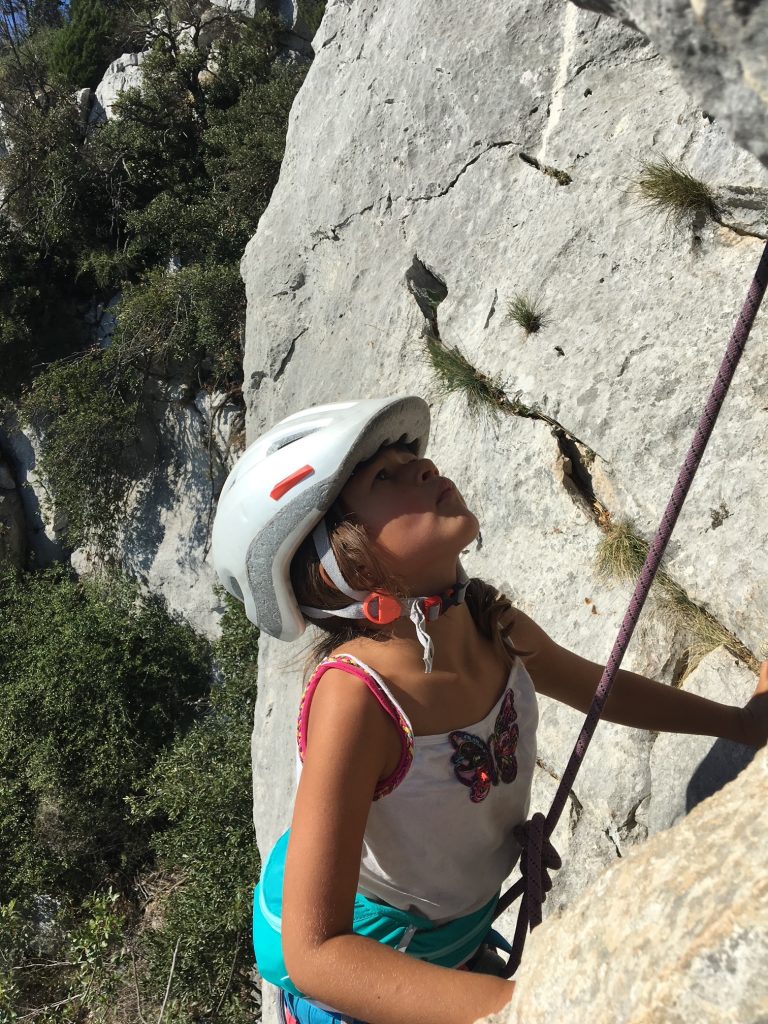 Climbing courses during the school vacations
Children's climbing courses in Chamonix are ideal if you want to introduce your child/teenager to climbing during the vacations. They will also be aimed at children wishing to progress, perfect their skills or prepare for future competitions. There are therefore different age and level groups during climbing courses.
Fun and accessible courses for children aged 5 and over to discover an activity that promotes children's physical and mental development. Everyone learns self-control, stress management and how to reassure themselves and their partners. Climbing courses will help children progress faster, both physically and technically.
The children's groups are divided into 3 sections according to age, plus a competition group.
During the school vacations of the year, we offer 4 day courses during the week, or 2 half days on weekends.
Weekends
Saturday and Sunday
mornings 9 a.m.-12 p.m.
or afternoon 1pm-4pm
4 days
Monday to Thursday
9am-5pm
Week-long summer vacation courses
Supervised by one of our state-certified instructors, your children will be divided into groups with different goals.
The children are divided into groups of different levels, at different times, so that the groups are equivalent in terms of numbers, ages and levels.
A different site for each day of the course: Les Gaillands (Chamonix), Les Bossons (Chamonix), Les Chavants (Les Houches).
In the event of rain, the courses will be held at the Mont-Blanc Escalade gym in Les Houches: even if the gym is approaching maximum capacity, your children will have absolute priority, and their place will be reserved in all circumstances.
(Book with Mont-Blanc Escalade to benefit from this advantage)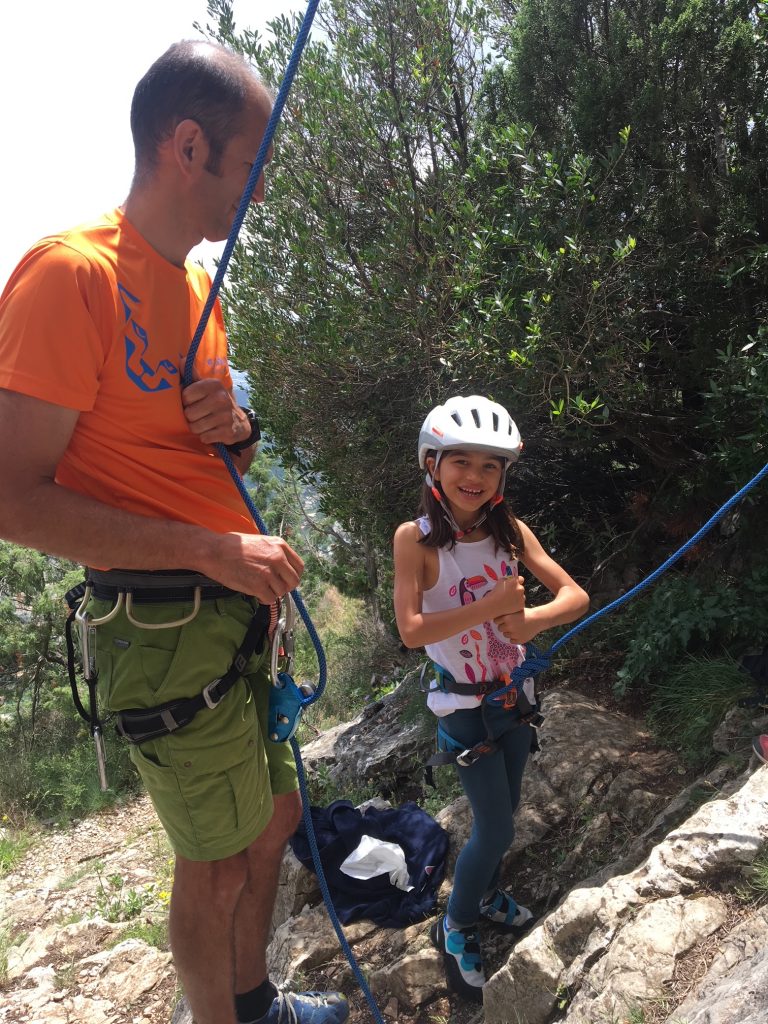 Outdoor fun at Mont Blanc Escalade
Adapted courses for children
At Mont Blanc Escalade, children take part in climbing courses in Chamonix to learn or improve their climbing skills through a variety of themes, exercises and sessions. Depending on the season and the weather, sessions take place either indoors or outdoors. Climbing courses can enable children to go on big routes, to discover outdoor climbing, to do outdoor bouldering… Enrolment is possible even if children are not enrolled in group climbing courses at Mont Blanc Escalade.
Develop your child's passion for the outdoors
Depending on the course, other outdoor activities other than climbing may be organized. They can also take part in mountain hikes and introductory trail courses. In winter, ski outings are also available.