Private climbing lessons in Chamonix
Book a private climbing lesson in Chamonix with one of our state-certified instructors.
Private one-to-one lessons
Lasting a minimum of 2 hours, enjoy a course tailored to you and totally adjusted to your level, with a trainer entirely dedicated to you for the session. The course is tailored to your needs and, above all, your desires.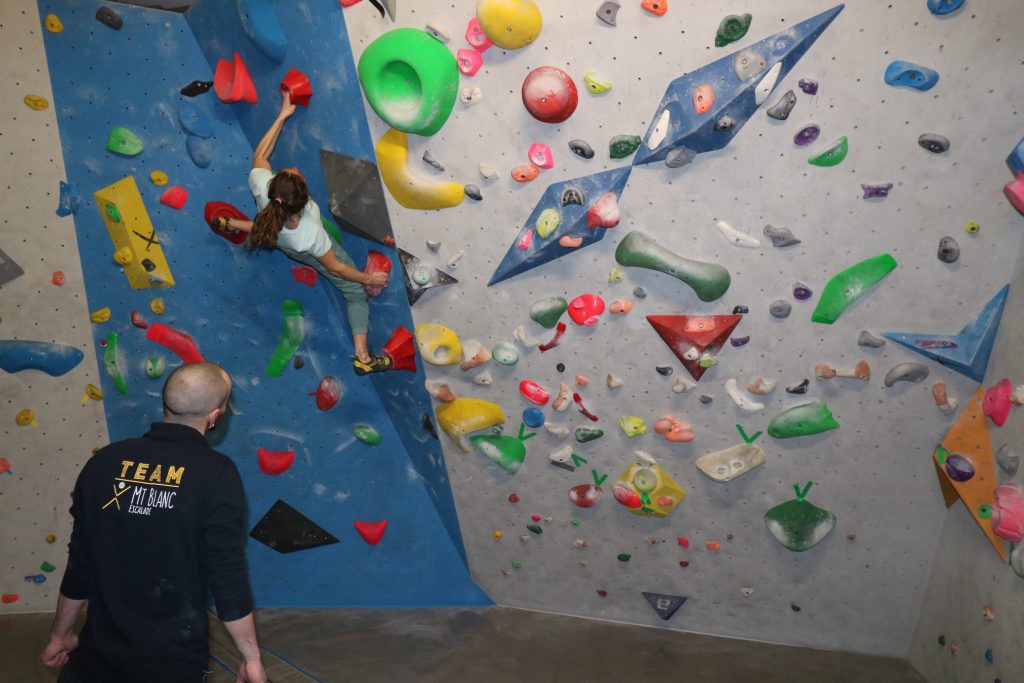 Benefit from a personalized follow-up
Private climbing lessons are open to all levels, for children and adults alike. The aim is to discover climbing or improve your skills. Progression in private lessons is more effective than in group lessons, because it's personalized: the trainer focuses on your aptitudes, your potential and, finally, your objectives to help you progress in all areas of our sport.
Climbing courses for all levels
Taking a private climbing course in Chamonix if you're a beginner allows you to learn the basics of climbing safety, proper belaying methods, as well as the various knot and rope manipulations. The course also focuses on the technical basics of climbing. At the start, you'll be working your way up relatively easy routes, using moulinette. Then, depending on your predisposition or, on the contrary, your apprehension, you can quickly move on to more technical routes, gaining confidence on the holds, or learning to lead climb, i.e. clipping your own rope into the quickdraws installed on the wall.
Booking a private climbing lesson when you're at intermediate, advanced or competition level allows you to improve your climbing technique, and see your level increase as quickly as the grades you'll be tackling. The trainer analyzes your gestures, grips and positions to correct and optimize your movements and breathing. You'll also be able to discuss physical and muscular training to maximize your fitness, strength and flexibility, and adapt it to climbing.