Climbing courses in Chamonix
Discover all our climbing courses for children and adults, from beginners to advanced.
Courses at Mont Blanc Escalade
Climbing is a fun activity that works all your muscles, your cardio and even your coordination. This complete sport may seem complicated at first, but in just a few lessons, in private or part of a group, you'll be climbing your first routes with pleasure.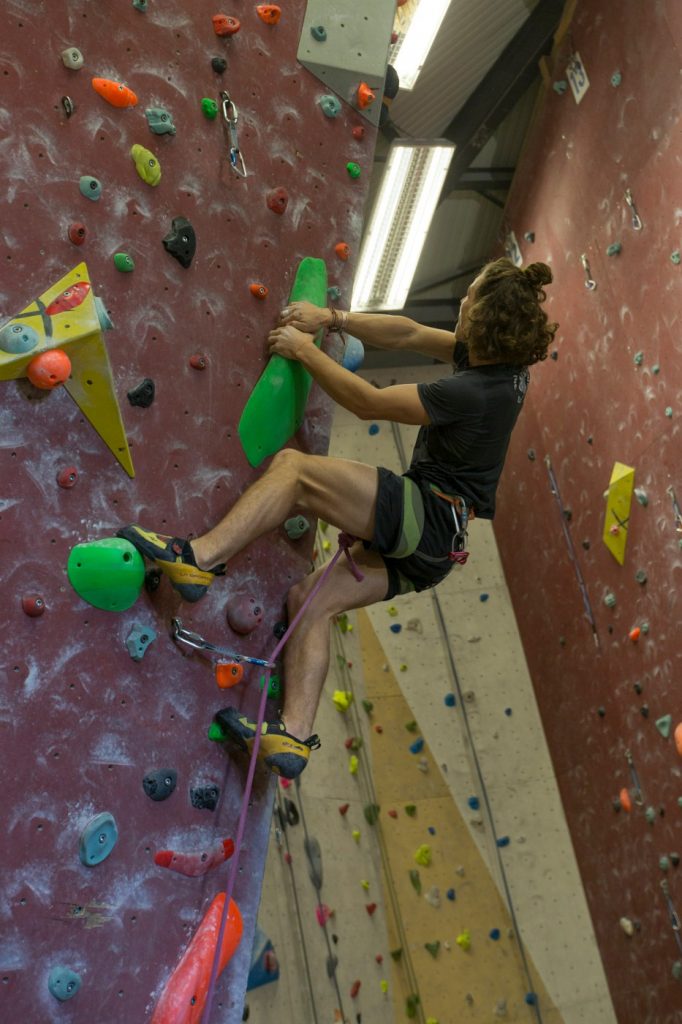 Group climbing courses to progress together
Mont Blanc Escalade has many group climbing courses for children and adults. Because for us, there is no age to learn! The courses are accessible from 4 years old for the children. The children's groups are divided into 3 sections according to age, plus a competition group. Adults are in one single group for the course.
Regular group lessons, a half-yearly program of supervised courses by an instructor who will help you progress.
Regular group lessons by age, your children will learn to climb while having fun in a playful environment.
Do you want more personal advice? Would you like to progress faster? Consider private lessons, where you'll have lessons tailored to your needs and, above all, an instructor dedicated to you for the duration of your session.
Private climbing lessons are open to all levels, for children and adults. The aim is to discover climbing or improve your skills.
The MBE climbing gym welcomes you
Discover the Mont Blanc Escalade climbing gym, its bar area and its attentive staff for a lesson, an afternoon or a day of climbing in good spirits! With this in mind, the climbing gym also offers rental equipment. Lessons are supervised by professional instructors with state diplomas.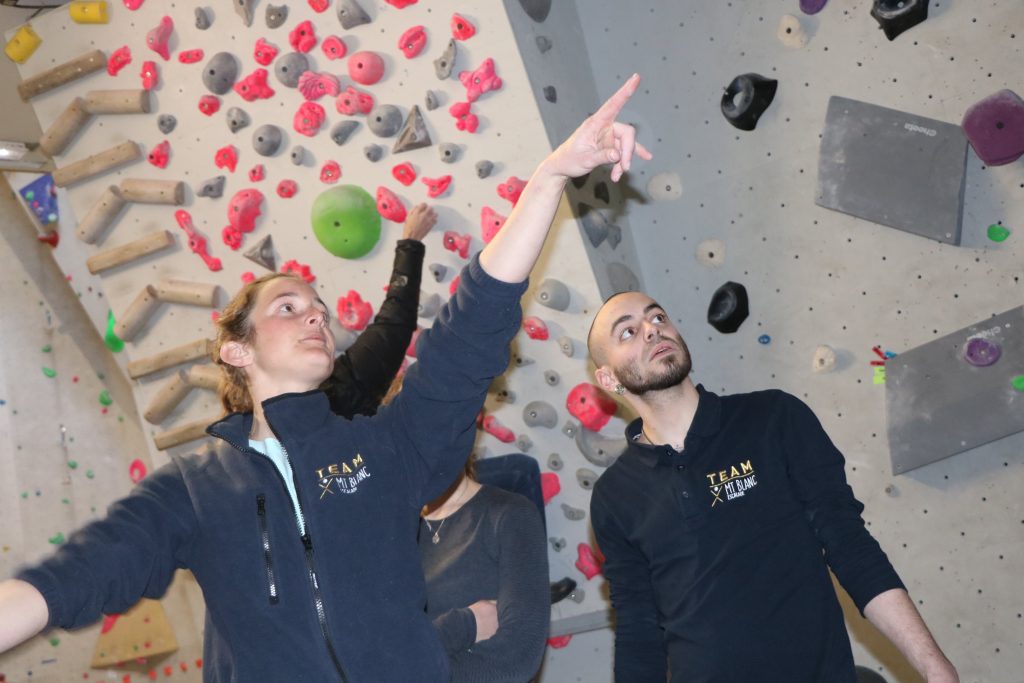 The Mont Blanc climbing gym is suitable for all levels