Mont Blanc Climbing Seminar​
Team building in a unique setting. Create cohesion & co-operation in an environment far removed from an office setting. These are important moments for a team to share something other than work, to motivate each other, to get out of their comfort zone.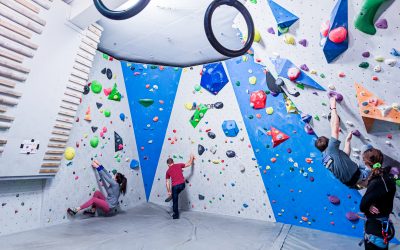 Use a climbing session to create trust & communication beween colleagues and departments. A team that climbs together, works better together! Inspire better communication, team spirit & trust. Our Seminar & Corporate Incentive sessions are part of this dynamic.
Mont Blanc Escalade offers companies an afternoon seminar & team building climbing session. We offer a 2 hour climbing session including all the equipment you'll need. If your group has climbing experience, you may not need an instructor. If your group would prefer to have one of our Mont Blanc Escalade Instructors, to ensure safety & if you have first time climbers with you. Just let us know. We have a range of top-roped & lead rope climbing routes as well as a bouldering section in our Climbing Centre. Finish & reflect on the session with a drink & aperitif board to share.
Our Seminar & Corporate Incentive Offer
A group of 8 people minimum

2 hours of climbing with all equipment included

Aperitif (one drink per person: 25Cl of beer, a kir or a soft drink + 2 aperitif boards to share: local meats and cheeses, crunchy vegetables and home-made olive tapenade)
Without an instructor
, the participants must already have climbing experience =
35€ per person
.
With a
qualified instructor, who will explain all the equipment works, proper use and climbing methods =
50€ per person
.