Adult climbing lessons at the gym
Discover climbing or refine your technique with adult climbing lessons at the Mont Blanc climbing gym!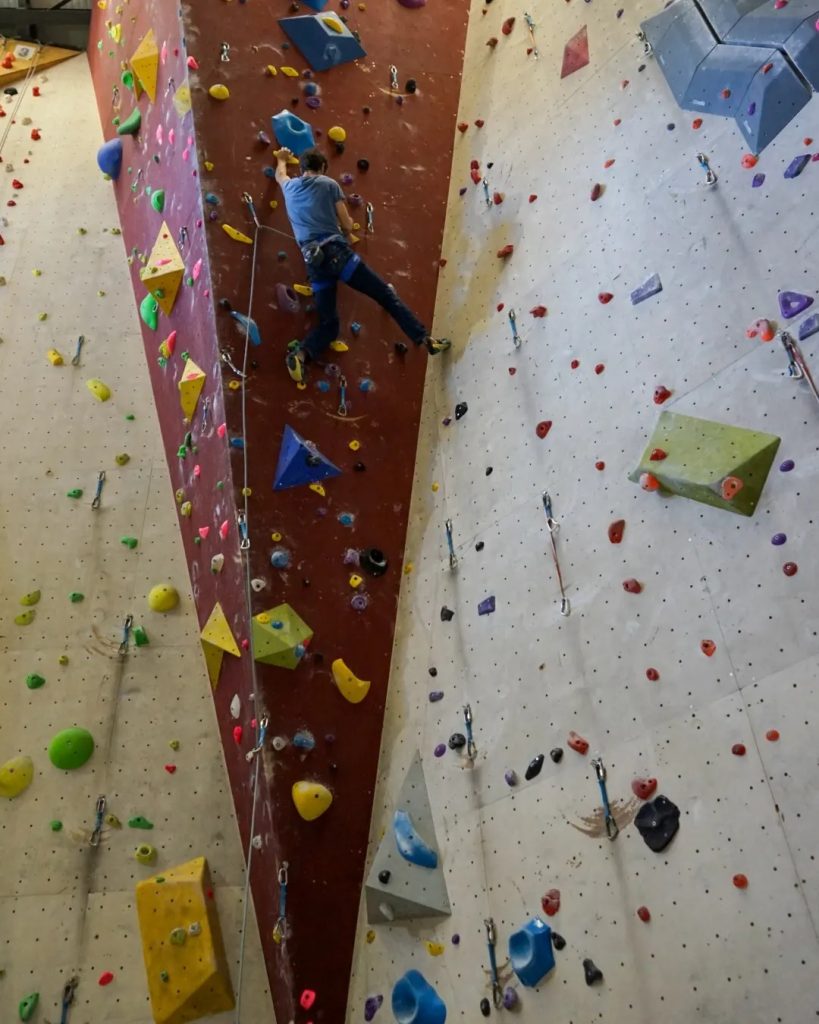 Adult climbing lessons Chamonix - Les Houches
Take advantage of several sessions, with or without a subscription, to master safety, belaying and various rope and knot manipulations. Evolve technically and physically with the help of advice and exercises from our passionate, state-certified instructors. Applications can be made to walls or blocks. Adult climbing courses are open to all levels. Get started with competent instructors and progress quickly. Climb in a friendly, fun atmosphere. In addition to your climbing lessons, you have free access to the gym on the days of your climbing lessons. You can also rent climbing equipment on site.
Adult climbing class every Thursday evening
Choose regular courses throughout the semester, with supervised and guided sessions. Supervised by Olivier and Marion, our state-certified climbing instructors, you will receive advice and climbing exercises to improve your confidence, technique and physical fitness.
On the program: knot handling, belaying, technical and physical training and improvement.
Recurrence
Every Tuesday and/or Thursday evening

Schedules
8:00 pm - 9:30 pm

Price
549€ per year WITH free access to the room on course days
If you'd prefer a personalized program to suit your schedule, our climbing instructors can put together a program tailored to your needs.
Private climbing lessons are open to all levels, for children and adults. The aim is to discover climbing or improve your skills.